Projekt zameraný na podporu mladých talentov v oblasti módneho návrhárstva, každoročne pomáha obohatiť slovenskú módnu scénu o nové talenty.
Zapojiť sa môže každý, kto pripraví kolekciu na zadanú súťažnú tému, ktorá sa vyhlási po skončení jarnej časti prehliadok.
O postupe do finále a víťazovi rozhoduje odborná porota zložená z odborníkov na módu, návrhárov a kreatívcov.
Počas finálového večera v septembri 2022 sa dozvieme, kto okrem atraktívneho titulu NOVÁ TVÁR MÓDNEJ SCÉNY získa množstvo hodnotných cien od partnerov projektu.
2022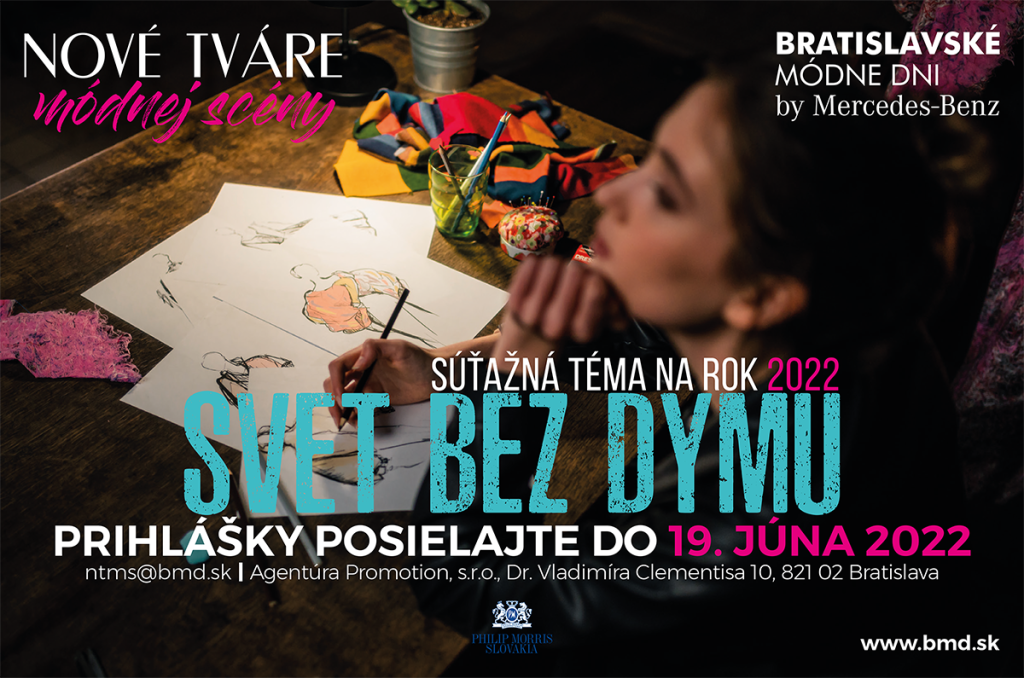 Prihláška do projektu by mala obsahovať:
* stručný životopis – meno, priezvisko, adresa, e-mail, telefón, skúsenosti s módnym návrhárstvom
*  návrhy/skice/fotografie modelov na tohtoročnú tému SVET BEZ DYMU /minimálne 6 modelov/ 
Prihlášky posielajte do 19. júna 2022:
.e-mail: ntms@bmd.sk
.poštová adresa: Agentúra Promotion, s.r.o., Dr. Vladimíra Clementisa 10, 821 02 Bratislava
2021
Juliána Brnáková
Kolekcia – The chance dáva doslova šancu textilnému odpadu, ktorý by sa ďalej v odevnom priestore nepoužil. Odpad je získaný priamo z výrobného prostredia, sú to rôzne odstrižky látok, odpadové kúsky nití, odrezky z ponožiek. Modely sú vytvorené z materiálov, ktoré vznikli priamo z odpadu. Dá sa tu hovoriť o zero waste tvorbe, keďže kolekcia nielenže odpad spracováva, ale tiež už ďalší neprodukuje. Ukazuje, ako by sa takýto nepotrebný textilný odpad mohol ďalej využiť v rôznych oblastiach odevného a textilného odvetvia, aby tak dochádzalo k jeho recyklácii. Modely obsahujú veľký podiel ručnej práce a techník.